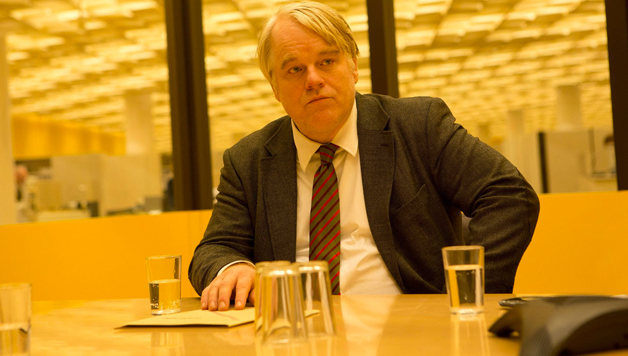 Coarse language and mature themes
---
USA 2014
Director: Anton Corbijn
Written by: Andrew Bovell from the novel by John le Carré
Featuring: Philip Seymour Hoffman, Rachel McAdams, Robin Wright, Grigoriy Dobrygin, William Dafoe
Language: English, Arabic
Running time: 122 minutes
---
Philip Seymour Hoffman gives his last major performance in this film set in Hamburg, the city where the 9/11 attacks were planned. A few years later German and American intelligence officers are scrambling to disrupt any further operations there. The movie is based on John le Carré's novel and is driven by his contempt for the crudity of American intelligence methods in the Bush-Cheney era.
The Americans have corrupted the German intelligence services except for the brilliant and eccentric Gunther Bachmann. His unit cultivates contacts in the refugee community who might know something. Bachmann finds a quarry, turns him and moves up the ladder of culpability until he can force someone to betray the players who finance terrorists.
His immediate concern is Issa Karpov, a half-Russian, half-Chechen Muslim who shows up in Hamburg after being tortured by the Russians. An idealistic young German human-rights lawyer, Annabel Richter, sees him as a traumatised man holding on to his austere religion in a rich, sinful Western city and helps Issa in his claim that he is in Hamburg to collect money deposited by his late father, a Russian criminal. Bachmann persuades the bank to pay out the money in the hope that it will flush out Faisal Abdullah, a Muslim scholar and humanitarian whose charity work he suspects is a front for bankrolling extremists. Bachmann manipulates everyone to lay a trap for Abdullah but is frustrated by the German and American agencies, especially Robin Wright, a CIA agent who puts her own agenda before integrity.
Original Review: David Denby, The New Yorker
Extracted and compiled by: Robin Claxton