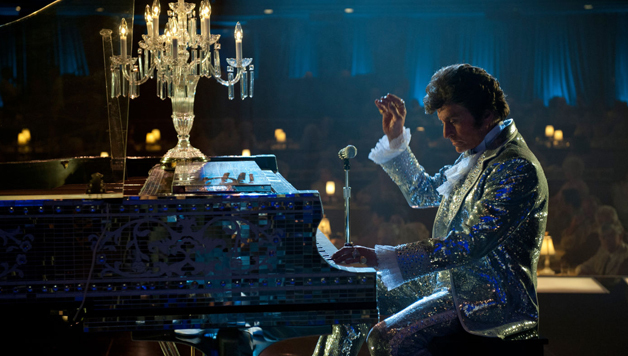 Drug use, coarse language and sex scenes.
---
United Kingdom 2013
Director: Steven Soderbergh
Featuring: Michael Douglas, Matt Damon, Scott Bakula, Eric Zuckerman
Running time: 118 minutes
---
Crammed with garish décor, wild costumes and some unapologetically affected central performances, the final chapter in the life of flamboyant pianist Liberace gets a feisty, full-bodied treatment here. Just bear in mind, this "dramedy" is a piece of entertainment, not a documentary.
Based on the book by Liberace's former lover/driver/houseboy Scott Thorson, the film charts their bumpy relationship as Thorson moves into the sprawling, glittering, gorgeously grotesque mansion of a self-consciously ageing, impressively bewigged Liberace.
It's a quick and easy seduction as the showbiz animal trainer is instantly immersed in a dizzying world of money, golden bathroom fixtures, adoring media attention and sex with a major celebrity.
Convinced that he is special from the toy-boys who have come before, Thorson becomes so besotted by Liberace's extravagant, eccentric lifestyle he agrees to extensive plastic surgery to make him look like his benefactor. Diet pills, however, leads to drugs and an increasingly frazzled mind as Liberace decides to move on to his next conquest.
And director Steven Soderbergh (Traffic; Oceans; Erin Brockovich; etc) is not shy in amping up the camp value of his subject, often drawing titters from mannerisms, costumes and gestures as the pair joke and argue. But it's not a glorified exercise in mincing; there's a real edge to the drama as Thorson goes off the rails and Liberace moves to kick him out.
Original Review by: Jim Schembri
Compiled by: Mark Horner