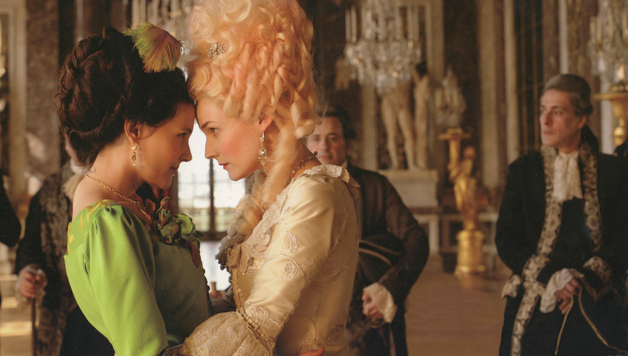 Mature themes and nudity
---
Spain/France 2012
Director: Benoît Jacquot.
Featuring: Léa Seydoux, Diane Kruger, Virginie Ledoyen
Language: French with subtitles
Running time: 95 minutes
---
A look at the relationship between Marie Antoinette and one of her readers during the first days of the French Revolution. Farewell, My Queen marks the return of acclaimed director Benoît Jacquot and brilliantly captures the passions, debauchery, occasional glimpses of nobility and ultimately the chaos that engulfed the court of Marie Antoinette in the final days before the full-scale outbreak of the Revolution. Based on the best-selling novel by Chantal Thomas.
Upstairs/downstairs costume dramas are a dime a dozen these days, but be sure to save some intrigue for Farewell, My Queen (Les Adieux à la Reine). This sumptuous yet grittily grounded drama sweeps audiences back into the Court of Versailles in 1789. Our guide is Sidonie Laborde (Léa Seydoux), the Queen's (Diane Kruger) reader and fiercely loyal subject. We follow as she stomps, creeps, sleeps and falls within the gilded hallways, while outside the gates revolution is brewing.
We all know how the saga ends, so it is a testament to the screenplay and Seydoux's performance that, from her angle, the story feels so thrillingly immediate. Kruger impresses in her majestic turn as Marie-Antoinette; she effortlessly commands the screen in what is surely a career highlight. Even where the film begins to pull at bodices — in a love triangle of sorts between the Queen, Sidonie and La duchesse Gabrielle de Polignac (Virginie Ledoyen) — Kruger's blistering emotion captivates, and, more importantly, convinces.
Review by Alice Tynan on Jun 7, 2013, ABC Limelight.
Compiled by Mark Horner.