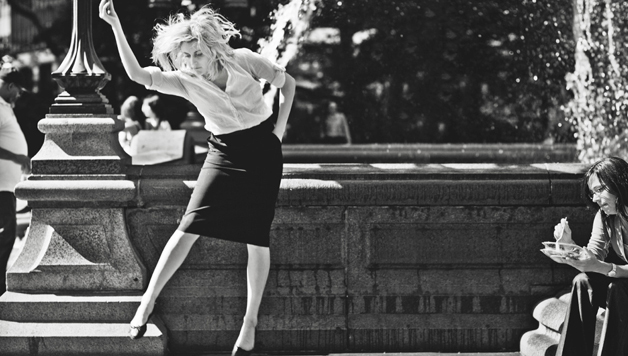 Strong coarse language
---
USA 2012
Director: Noah Baumbach
Featuring: Greta Gerwig, Mickey Sumner, Adam Driver
Filmed in black and white
Running time: 86 Minutes
---
Noah Baumbach and Greta Gerwig join forces again with great success. Gerwig not only takes on the lead role but has also co-written the well-observed screenplay which explores the intimacy of female friendship and the feeling of uncertainty prevalent in a generation struggling to fulfil their potential.
Frances is in a state of perpetual motion whether she is reevaluating her job situation, dance career or moving home. Her indeterminate future constantly plays on her mind no matter how much she tries to ignore it. She clings to her best friend Sophie as the only constant in her life. They share an apartment, a silly sense of humour and a secret world in which they both embrace the importance of their friendship. Sophie decides to move out of their shared apartment and Frances enters a period of discovery where she has to learn to fend for herself.
Apart from the fine collaborative script the film boasts a crisp black and white palette and moves along with a breezy rhythm captured in some wonderful shots of Frances running across the Brooklyn backdrop. Thoughts of the French New Wave and Woody Allen spring to mind and references are made throughout.
This is a story about moving on but holding on to what is important. It is self-aware but never mean-spirited extolling the importance of friendship but also the value of independence. Frances Ha is an unforgettable and endearing character framed wonderfully in the modern Brooklyn setting and accompanied by a soundtrack that is as funny and sincere as she is.
Original Review: Kat, Cinetalk
Extracted by Gill Ireland