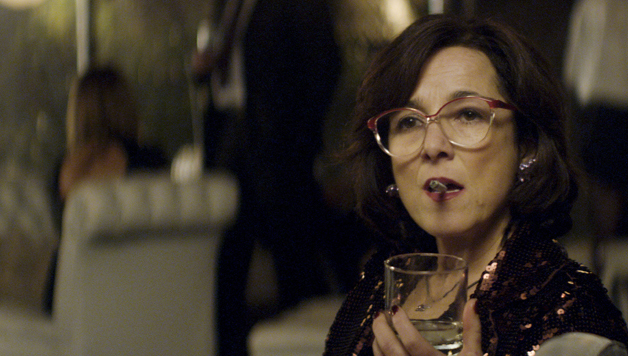 Strong sex scenes Mild themes and sexual references
---
Chile/Spain 2013
Language: Spanish with subtitles
Director: Sebastián Lelio
Written by: Sebastián Lelio and Gonzalo Maza
Featuring: Paulina Garcia, Sergio Hernandez, Diego Fontecilla
Running time: 110 minutes
---
A tour de force performance by Paulina Garcia elevates this otherwise unspectacular story of a mature, divorced woman looking for romance, to appealing heights. Lelio's script and direction, combined with Garcia's graceful performance, draw out as much humour as there is in the characters and the circumstances. Of course the humour comes mostly from painful places, our recognition of painful truths and/or just the authenticity of responses by the characters, sometimes delivered as nothing more than a glance or a thin smile.
It's all those subtleties that make the film a joy. The 58 year old Gloria has been divorced a decade, yet she still has enough spirit and self belief to go to dance nights where others of similar age congregate, looking for dance partners ... who may or may not get a second dance.
When her eyes meet Rodolofo's (Sergio Hernández) across the crowded room, it's like teenagers, a ripple of excitement, a warm smile and a hopeful heart. The screenplay is admirably unpredictable, with hope rising and falling - as it does in life. Although it plays at times like a romantic comedy, with the potential kiss put off by circumstances as long as possible, it is not that genre at all. As for the sex scenes, Lelio shoots them just as he would a sex scene between a couple of 20 somethings, full nudity and all. The impact of this mature choice is surprisingly tender and positive.
While the central character is Gloria, the central dramatic engine is the powerful silken threads that tie our present to our past. This can be cruel and unjust, sometimes, but that's what makes this a drama, not a comedy - despite all the laughs.
Original Review: Andrew L Urban, Urban Cinefile
Extracted and compiled by Gail Bendall