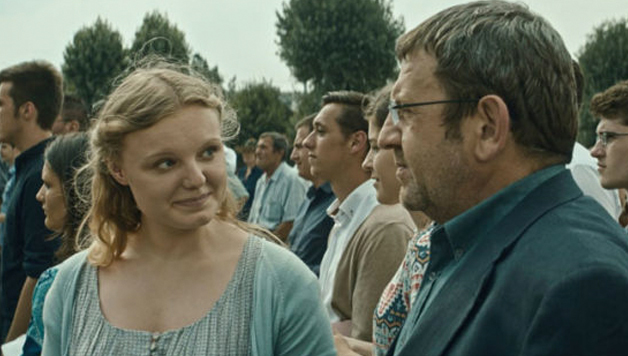 Coarse language and violence
---
Romania 2016
Director: Cristian Mungiu
Featuring: Adrian Titieni, Maria-Victoria Dragus, Lia Bugnar
Language: Romanian
Running time: 128 minutes
Original review: David Stratton; The Australian
Compiled and Extracted by: Robin Claxton

---
Graduation, shared the award for best director last year at Cannes, and deservedly so.
The film's central character is Dr Romeo Aldea who lives in a grim-looking block of apartments with his defeated wife, Magda, and his pretty, intelligent daughter, Eliza, who is about to take her vital graduation exams and, depending on her marks, a scholarship to Cambridge may be confirmed. But on the morning of the exam, Eliza is assaulted, robbed and almost raped, though she manages to fight off her attacker.
Her father hears the news while spending time with his mistress, Sandra, a single mother and teacher at Eliza's school. Realising his daughter has been traumatised by the assault, Aldea sets about pulling strings to make sure she gets the marks he's convinced she deserves.
The local police inspector, an old friend, suggests he contact Bulai, the vice-mayor, who needs a liver transplant but is low on the waiting list. Aldea has contacts in the medical profession who can help, and Bulai is willing to contact the head of school studies to put in a good word for Eliza. And so it goes on, each man scratching the back of another to earn favours and beat the system.
Aldea is fanatical about wanting his daughter to make a life for herself in the West. As for Eliza, she's not so sure about leaving – maybe her generation will be able to help the troubled country make a new start.
Mungiu's handling of this drama is exemplary. He digs below the surface of his characters, exposing their motives, their lies, their cheating. Everyone has an agenda, everyone is out for what they can get. This is the legacy of the Ceausescu dictatorship along with the dreary, identical rows of buildings, the rundown streets and parks, the drab interiors.