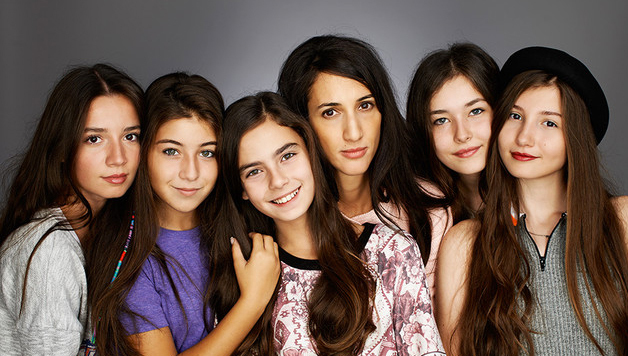 (Belleza salvaje)
Mature themes, sexual references and violence.
---
France, Germany, Turkey 2015
Director: Deniz Gamze Ergüven
Featuring: Gunez Sensoy, Aveberk Pekan, Bahar Kerimoglu
Language: Turkish
Running time: 97 minutes
Original review: Tara Davies, The Irish Times and Festival de Cannes
Extracted by: Mark Horner

---
Director/writer Deniz Gamze Ergüven met her co-writer Alice Winocour at the Cannes Film Festival's Atelier for beginner film makers where they were the only two women attending the program. Ergüven was there to work on a film entitled "Kings" about the LA riots. After she failed to attract producers and financiers Winocour suggested Ergüven should do a smaller scale movie to prove that she was capable of directing. Together they started working on Mustang- a coming of age tale that turns into a thriller.
Early summer, in a village in northern Turkey, Lale and her four sisters are walking home from school, playing innocently with some boys. The immorality of their play sets off a scandal that has unexpected consequences. The family home is progressively transformed into a prison; instruction in homemaking replaces school and marriages start being arranged. The five sisters, who share a common passion for freedom, find ways of getting around the constraints imposed on them.
Though their games are merely innocent fun, a neighbour passes by and reports what she considers to be illicit behaviour to the girls family. The family overreacts, removing all "instruments of corruption," like cell phones and computers, and essentially imprisoning the girls, subjecting them to endless lessons in housework in preparation for them to become brides. As the eldest sisters are married off, the younger ones bond together to avoid the same fate.
The fierce love between them empowers them to rebel and chase a future where they can determine their own lives in Deniz Erguven's debut, a powerful portrait of female empowerment.