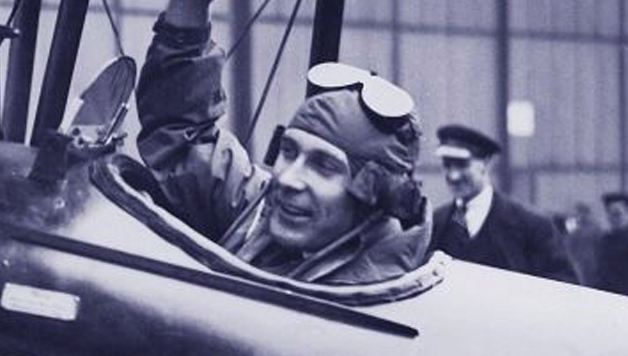 Violence and nudity.
---
AUSTRALIA 2015
Director: Andrew Lancaster
Featuring: Ewen Leslie, Kipan Rothbury, Yael Stone
Running Time: 94 minutes
Original source: Andrew Lancaster, www.pozible.com
Extracted by: Peter Gillard
---
This is the story of Captain Bill Lancaster, a fearless English adventurer and aviator who made international headlines with his London to Darwin flight in the late 20s. Even though he was married with two children, he falls in love with his sassy Australian co-pilot, Chubbie Miller. Due to their international fame, they were known as one of the great romances of the 20s and 30s. But things came badly unstuck for Bill when he was charged with the murder of writer Haden Clarke in Miami 1932. The tabloids had a field day alleging a sordid love triangle between Haden, Chubbie and Bill. The trial went for 18 days with Bill facing the electric chair. Amidst dubious forensic evidence, Bill was acquitted, but there were still many that believed Bill was guilty.
One year exactly to the day the bullet was fired into Haden's skull, on a long distance flight from London to Capetown, Bill mysteriously disappears. 29 years later the French Foreign Legion find the wreckage of Bill's small bi-plane, the Southern Cross Minor, in the Sahara desert; and beside it was Bill's mummified body. His tragic and lonely death is recounted in an emotional diary describing the last 8 days of his life waiting to be rescued, which was tied to the plane's wing. But to many people's surprise, he makes no mention of the murder trial or even his own wife and children; only his obsessive love for Chubbie Miller.
Despite all of this, I've always thought there was more to my great uncle's story, even after watching the 1980's mini series, "The Lancaster Miller Affair"... The story has divided my family and aviation community ever since. In an attempt to understand Bill's often foolhardy actions, in my own parallel journey I revisit this fascinating tale of mystery, scandal and high adventure and explore the questions.