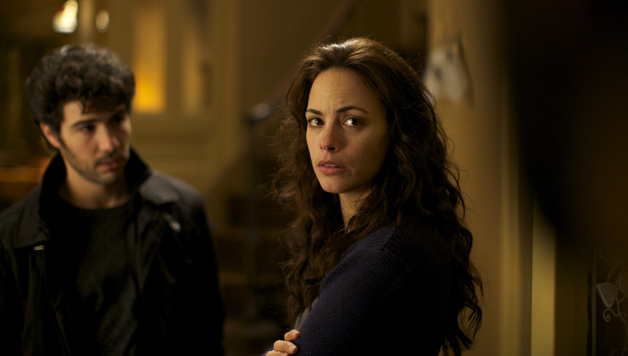 Mature themes and coarse language
---
France/Italy 2013
Director: Asghar Farhadi
Featuring: Bérénice Bejo, Tahar Rahim, Ali Mosaffa
Language: French/Persian with subtitles.
Running time: 125 minutes
---
This nuanced, complex story set in France, unwinds and reveals itself at a measured pace, yet its intensity never lags. Ahmad arrives in France to finalise his divorce with soon-to-be ex-wife Marie. However, in his absence Marie has found a new lover in the guise of Samir .
Samir carries with him his own life baggage; specifically, a wife who is in a coma after a botched suicide attempt. His small son also lives with him, as do Lea and Lucie, Marie's daughters from her marriage to Ahmad.
The nuances shift as Farhadi concentrates on each of the individual relationships. Why is Samir's five year old son Fouad so unsettled? Why is Marie's 16 year old daughter Lucie uncommunicative and stays out until all hours? Why can they - and Marie's younger daughter Léa - all talk to Ahmed but not to Marie or Samir?
To praise the cast's supreme performances here would be to do them a disservice: they don't feel at all like fabrications. Bejo is superb as a woman grasping at happiness when everything seems to be against her. Mosaffa imbues Ahmad with a quiet dignity, but we can also see the vulnerability and depression which led to the dissolution of his marriage.
Farhadi's films always aspire to - and so often achieve - the subtlety of a brilliant novel, and although The Past lacks the biting political subplot of the Farhadi's A Separation, it once again confirms the Iranian director as one of world cinema's most accomplished anatomists of human relationships
Reviews by: Kenneth Turan Los Angeles Times and Louise Keller Urbancinefile
Compiled by Gill Ireland